Grab Your
Free

Funnel and Video Sales Letter Script Now
A spokesperson video is a video which uses an actor to clearly describe your product/service/brand/mission. It can be used as a way to welcome customers to your website, or to share new products and messaging on social and beyond.
Just like a spokesperson plays an important role in getting information about the organization out to the public and controlling the flow of that information, the same way a spokesperson ensures that that information is relayed in the right manner and timely.
Videos are powerful storytellers. Because of their ability to combine sound and visuals in the same content, they help in knitting stories that create more impact than sound or visual or text could do, in isolation. The addition of new elements to this combination of visual and sound, you can reap better rewards; the element being a spokesperson.
Spokesperson videos are an optimized video model for their ability to project brands as more human. By giving your brand a face and a voice, you can eliminate the communication gap and build better relationships with your audience.
With the development of technology, producing a spokesperson video is not rocket science but having the right spokesperson video that will capture the audience and increase your sales conversion can only come from spokesperson video specialists at Whiteboardvideoanimationservice.com.
Benefits Of A
Video Spokesperson

For Your Website
As a small company owner (or even a prominent business owner), you're probably always looking for ways to get your core message out to consumers, so they're interested in what you have to say. So, who will be your spokesperson if you've chosen to create a video for your website? Engagement is among the most challenging tasks we face as business owners who create content regularly. How can we create content that captivates our viewers and keeps them interested enough to listen to the entire message?
A video speaker could be just what you need!
Suppose you're thinking about using a video spokesperson to deliver your message to your potential customers and represent your brand professionally, engaging, and excitingly. In that case, you should weigh the pros and cons of a video spokesperson and consider what it will mean for your business.
To help you understand what we mean, we've outlined the following benefits of having a video spokesperson for your website:
A Video spokesperson speaks to your audience
A video spokesperson can talk to your audience on behalf of your brand. Whether you're using a video spokesperson to help potential customers connect with your brand and understand what you offer, or you're interested in a spokesperson who can adequately represent you and your business, a video spokesperson gives you all the options.
You can choose a spokesperson with similar demographic characteristics to your target audience. For instance, if your business concentrates on selling baby products, you can choose a spokesperson who is a mom with kids to represent your brand on camera.
That will directly impact how viewers feel about your brand, as they will be able to identify with the mother and appreciate the spokesperson's representation of your brand.
A spokesperson understands their audience
The spokesperson should meet similar demographic criteria as your target audience because she understands your audience. A spokesperson who understands the target audience brings confidence and assurance when speaking about your brand.
Your target audience will be able to tell if the speaker's words are rehearsed or if they are genuinely coming from someone who understands the audience's needs. That allows for a deep connection between your brand and the audience that might not have been achieved otherwise.
A spokesperson will capture your audience's attention
Every day we are inundated with websites, pages, and videos. Online, there is such an abundance of content in all forms pouring at us that sometimes an audience can be immune to hearing your message. However, a video spokesperson shows your audience that your website and the content you provide are human.
A spokesperson can hold your audience's attention despite the deluge of content they're used to. And sometimes, just grabbing the viewer's attention is enough to deliver a powerful message via video.
Since we remember 95% of what we see and only 10% of what we read, a video spokesperson is a great place to start when it comes to communicating important information to your brand about your company, products, or services.
Instead of writing another blog post, consider using a spokesperson who can deliver the message in a more feasible way to be appreciated, enjoyed, and remembered.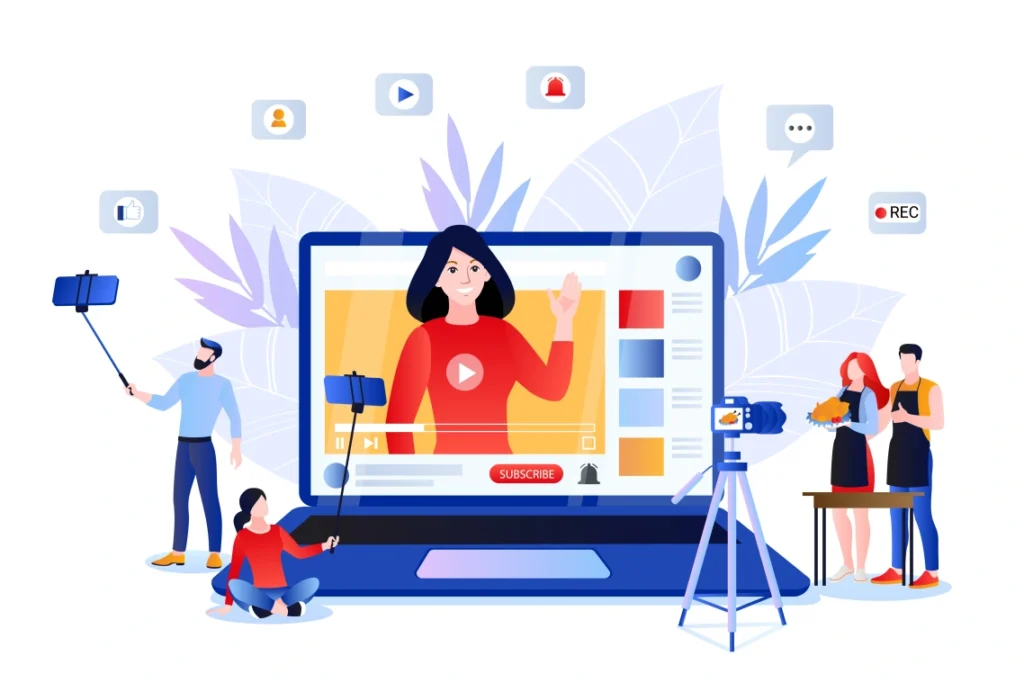 4 Ideas

For Your

Video Spokesperson Content
Video content is the future for marketers and business owners looking to reach new customers. Videos are highly engaging, and 55% of consumers use videos to make purchasing decisions, but videos can help your sales process long before the purchase. 71% of consumers say they prefer videos over other types of marketing content. If you're serious about engaging new customers, it's time to invest in a spokesperson video for your business, but what should you create? Here are four ideas for your business spokesperson video.
1. Business explainer video
One of the first videos you should have created is an explainer video for your business. This video should give a comprehensive overview of your business: what you do or sell, who you serve, the key benefits of your product/service, and any critical information you need. Videos should be kept short, with the ideal spokesperson video around 2-4 minutes. That ensures enough time to explain the key points while keeping your audience's attention.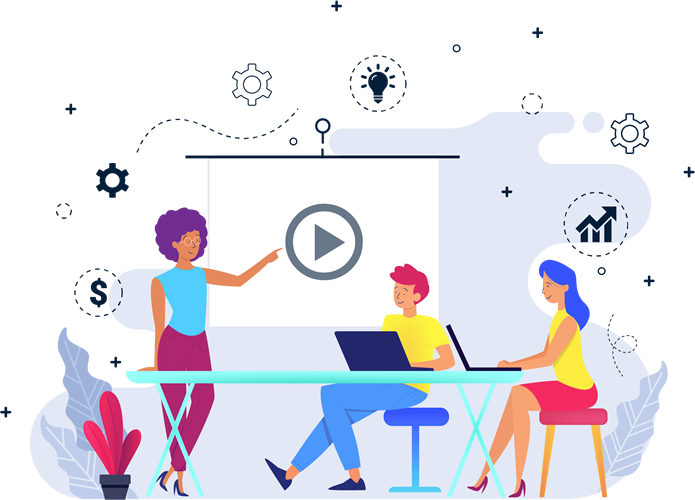 Another introductory video you should create is a product or service-specific explainer video. This video should detail a single product or service and highlight its features or benefits. Depending on your company or industry, you may want to combine a video with a spokesperson explaining your products or services with another video that shows your product or service in action. Product explanation videos are particularly effective for businesses that offer impressive benefits but don't have a solid visual component – such as cloud storage, crypto mining, or software-as-a-service companies. 
3. Frequently asked questions
A voiceover video can be a great way to answer frequently asked questions. You can create a video series where each video covers one question in detail or create a rapid-fire frequently asked questions video that answers multiple questions quickly. 
As an expert in your industry, there are likely things you know that aren't known or apparent to the general public. With a "pro tips" video, you can demonstrate your thought leadership in the industry and help your clients obtain the most out of your product or service. Depending on your specific business, that can be done as a video series or as a single, comprehensive video.
How to write an effective
video speaking script

?
Among the most misunderstood aspects of writing a successful script for audio-visual content for your website video spokesperson is that it should be fun – it's a chance to be creative and take control of your company's online image. Still, getting started can be complicated and intimidating, especially if you're trying to do everything at once. Like any other project you tackle as part of your business marketing plan, writing the copy for your talking web video will be much easier if you break your efforts into smaller, "bite-sized" tasks.
Once you've answered the questions you should be asking yourself regarding the content and purpose of your video; your script will practically write itself; moreover, you'll be able to create a live web video geared toward converting curious visitors to your website into interested customers.
Tips that guarantee a great
script

For Your

video speaker
If you do not know who you're targeting, it will be virtually impossible to choose a spokesperson for your web video that will appeal to that demographic. To understand your target audience, utilize surveys, market research, focus groups, and other resources.
Does your script address the unique features, benefits, or problems your product or service solves? What does your product or service do? How would you describe your customers? What do you want the viewer to do?
Try to be as honest with yourself as possible and ask yourself what YOU want to see and hear when you stop by a website like yours.
Keep it understandable and without a lot of technical jargon
If you've decided to add a video narrator to your website, choosing an actor your visitors can relate to is essential. That will make your visitors feel welcome, but the voice actor can also help them feel comfortable. In most cases, if you choose the wrong spokesperson for your website, your visitors will click the "Stop" button – or worse, the "Back" button.
Conversely, choosing the right spokesperson for your website will result in an engaging, nurturing, and encouraging environment for your visitors so they can make a favorable decision.
When you convey a sense of confidence in your script, it transfers to your spokesperson, who ultimately conveys a sense of confidence in selling your business, products, or services.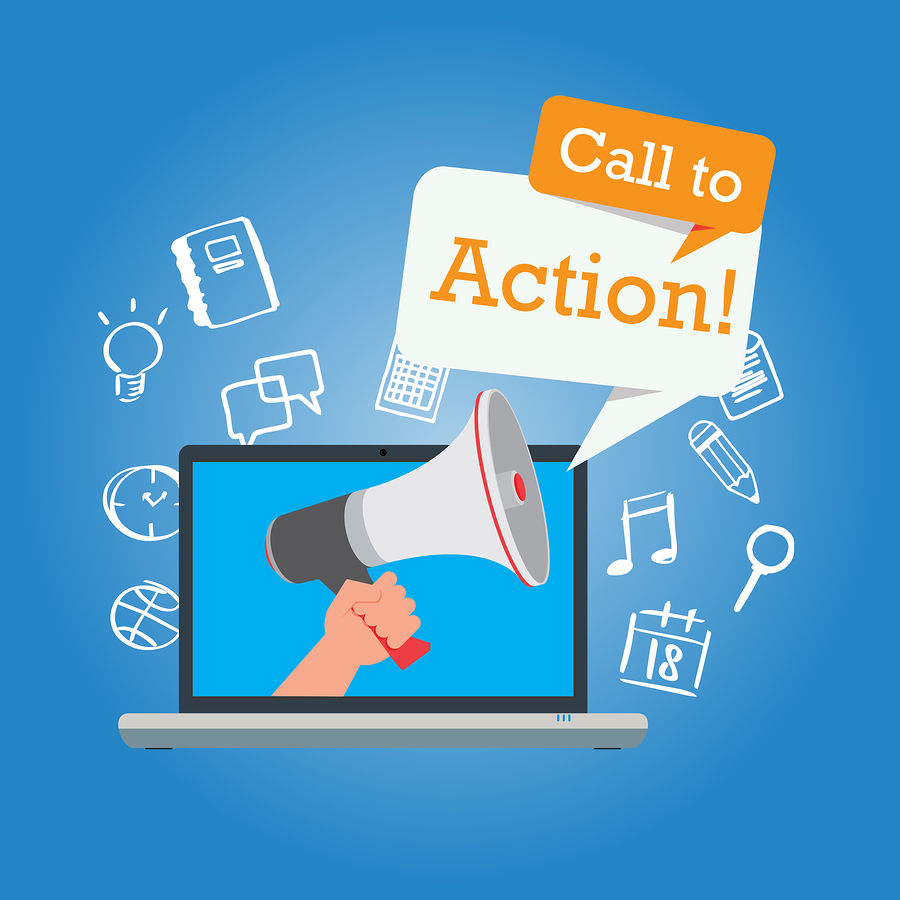 With a "call-to-action" at the end of your video script, you specify what you want the viewer to do after watching the video, give it a purpose, and allow you to track its impact. For instance, you can ask the viewer to buy a ticket to an event, donate, call your business in typical consumer/retail channels or stop by for more information.
Reasons why you should consider videos as a
spokesperson
Videos are effective storytelling avenues. Because of their capability to combine sound and image in the same content, they help tell stories that create more impact than sound, image, or text alone could.
And when you include a new element to this combination of image and sound, you can achieve even better results; that element is a narrator.
Videos with spokespeople are an optimized video model because they can portray brands as more human. By providing your brand a face and a voice, you can close the communication gap and build better relationships with your audience.
Here are four reasons that you must start using voiceover videos for your blog right away:
1. Narration combined with body language builds trust
The visuals and the commentary usually determine the impact of your video. And these two elements play a crucial role in the success of your video.
However, a video presenter adds the element of "body language" to amplify your video message because the presenter can convey the message in a most familiar way to your users. Introducing body language into the video gets the core message right. And because a face is associated with what your video is saying, people have more confidence in the video.
Studies show that the "honesty" of a message can be better judged by the face, while the tone of voice helps detect deception. Because a spokesperson video combines both, your message becomes more believable.
2. Video spokespeople in landing page videos can reduce bounce rates
Videos have been shown to work well on landing pages, increasing conversion rates by 80%. But not all landing page videos deliver outstanding results.
That is where video presenters come in handy. Since this style is not very common and even a bit unusual, it offers you a unique opportunity to engage your viewers and create a better impact.
Below, you'll learn how to use voiceover videos to reduce bounce rates:
3. With voiceover videos, you can leverage the power of influencers
Influencer marketing is not only strong on Instagram or Facebook but also YouTube. There are many product reviews, testimonials, and how-to videos with familiar YouTube face as presenters. And it's worth taking advantage of this influencer marketing.
Influencer marketing positively impacts purchase decisions, as consumers are more likely to identify with the emotions of their peers than with existing brands. So it makes sense to use these influencers as the face and voice of your video.
People trust word-of-mouth 90% more than the message of a brand itself. That is where the peer-to-peer influencer tactic trumps other sales strategies.
4. Videos from spokespeople are useful for reviews/demos
Videos offer the opportunity to use multiple styles. The list of options expands if you have a spokesperson for your video. You can include interview videos in your strategy. You can invite influential people in your niche to participate like a podcast. It improves networking and increases visibility.
Interviews and customer testimonials become more meaningful when a presenter is included in the video.
Videos that rely on product reviews and demonstrations become more engaging with a video narrator. Again, trust is increased because you don't just see a process; you see a person performing that demonstration and providing an explanation. That creates an effect similar to a friend recommending a product or service.
To take advantage of video, it's essential to take advantage of the opportunities that video offers; this includes using a web moderator. Video presenters can reinforce the message of your video through communication elements such as body language, gestures, tone of voice, etc. And with this strategy, you can engage influencers to take your video strategy to a higher level, improving your customer relationships and increasing the quality of ROI.
Our custom spokesperson video service makes creating video content for your business easy. We turn your existing content into a captivating and high-quality spokesperson video that can use on your website, social media, and YouTube.
For the best Spokesperson Videos contact us at WhiteboardVideoAnimationService.com today.
Step 1:
Review The Video Styles
(Check out the video styles – they are just demos to give you an idea. We fully customize them to your needs – Just make a note of the video title and style, or we can choose for you)
(Check out the video styles – they are just demos to give you an idea. We fully customize them to your needs – Just make a note of the video title and style, or we can choose for you)
Step 3:
Send us your Website Link via our Support Desk
(With any style preferences you have, our service is COMPLETELY done for you – you don't need to do anything at all!)
Grab Your
Free

Funnel and Video Sales Letter Script Now
All Unlimited With:
No Restrictions!
Listen to what others are saying about how easy and intuitive Whiteboard Animation Video Is...
Whiteboard, thank you for the great videos. They are suitable for my website and social media. They look professional, and the cost of the subscription is reasonable.
I look forward to next month!
Don't wait – purchase now, or you might miss out!
We looked all over the country to discover the whiteboard-style fun animated videos. The quality of the product and the low subscription cost is a true no-brainer. And the best bit – Whiteboard does it all for you! I have recommended it numerous times already.
Whiteboard Video Animation Service was great to work with. They interpreted our needs perfectly. The professional videos showcase our company beautifully. Ordering was straightforward, select the video number, share your website or some details on your service and they go to work.
Step 1:
Review The Video Styles
(Check out the video styles – they are just demos to give you an idea. We fully customize them to your needs – Just make a note of the video title and style, or we can choose for you)
(Check out the video styles – they are just demos to give you an idea. We fully customize them to your needs – Just make a note of the video title and style, or we can choose for you)
Step 3:
Send us your Website Link via our Support Desk
(With any style preferences you have, our service is COMPLETELY done for you – you don't need to do anything at all!)
Grab Your
Free

Funnel and Video Sales Letter Script Now
All Unlimited With:
No Restrictions!
Spokesperson Style Videos
A spokesperson video is a video that uses an actor to clearly describe your product/service/brand/mission.
Grab Your
Free

Funnel and Video Sales Letter Script Now
Frequently Asked Questions
(FAQs)