Video content marketing involves posting and sharing videos on social media platforms to promote a specific brand. It is a powerful social media marketing strategy for a brand to get its message across that is easily accessible to a broader audience. Generally, most videos are shared on Facebook, Instagram, and YouTube.
One of the significant elements of social media marketing is that it is a simple and effective advertising method. You can post videos in the form of webinars, live videos, testimonial videos, and brand awareness videos. The social media platform allows business owners to post videos, even without video editing skills.
Like you, many business owners are trying to make their brands known. Posting still images may not be as effective as video content because video content attracts more attention on social media than photo content. There is a variety of photo content, and millions of people post ads. Customer encounters a lot of photo content that they only skim, while video content holds a customer's attention five times longer than still images.
The first few seconds are critical for any video content to capture the attention of potential customers. It would be best to keep them from scrolling down in their newsfeed. Ensure your audience is engaged with your video content for about 2 seconds. That means that you only have a few seconds to grab their attention. That is a common marketing strategy that many people use.
You can include magnetic elements in the video content to grab their attention. That is done by incorporating brand identity and captivating users with the most engaging video content. The thumbnail of the video is also an essential part of clicking the play button of the video. The thumbnail says something about the theme of the video content.
Many advertisers believe that creating good video content is enough, but in reality, more than good content is needed to attract attention because other video ads are running simultaneously. It would be best if you created a compelling reason for people to watch your video content.
Videos provide a positive ROI
The profit you make from your video depends on several factors. The way you put the video together and the standard of the videos play a significant role. Creating videos is a time-consuming job that requires high investment. But there are free video editors that can help you create high-quality content on a limited budget.
Only some people can afford to buy an expensive video recorder. However, many video apps make your content engaging and help explain your video with attractive video thumbnails at a much lower cost. You will get a positive ROI if you spend less on creating your video.
Videos on social media are unavoidable
When browsing social media, you often can't stop scrolling and see no video in the area you're viewing.
You can also tell how popular videos on social media have become by trying to listen to music in a separate app and switching the video sound to the social media feed you're browsing. It's guaranteed that your music will keep getting interrupted by the number of autoplay videos popping up now.
Read more: Why Are Videos Important On Social Media?
6 Benefits of using video on social media
Social media is frequently changing. However, some patterns appear and remain for some time – or even indefinitely. Video is a perfect example of this. In recent years, videos have been the most successful content posted on social media compared to images, polls, giveaways, links, and coupons. And that's true across multiple platforms. You need to include video in your social media marketing strategy to ensure you get all the key benefits and stay caught up on your competitors.
According to a study by Social Media Today:
Nearly 50% of time spent on Facebook is now spent on video.
Facebook videos achieve at least 59% more interaction than other post types.
Instagram videos generate 49% more interaction than images.

Tweets with video are shared at least ten times more often than those without video, and promoted tweets with video can save more than 50% in cost-per-engagement.

LinkedIn customers are 20 times more likely to share a video than any other blog post on the platform.
Pinterest customers are 2.6 times more likely to purchase after seeing a brand's video content on the platform.
Based on the statistics above, you already know that adding videos can help increase interaction on your social media sites by motivating likes and shares. How else can your service gain from creating and sharing video content on social media sites and platforms?
Let's have a look at six of one of the most considerable benefits.
1. Video influences customers to buy
Every day, BILLIONS of photos and videos are shared on social media. With all of this, it's quite a challenge to capture a customer's attention or explain your product or services in an informative yet exciting way that encourages your target audience to buy.
Many studies show that most social media users prefer short captions; most people are not willing to read a paragraph (or more) describing the benefits of your products or services, and an image can only show so much. So if you only share images and text on social media, a potential customer will have to follow you for a while to get a feeling of who you are and what you sell.
A video, on the other hand, can do so much more in less than a minute. A well-done video can grab your customer's attention, educate them about your company and products or services, and inspire them to act – all in just one post on social media. That has proven to be very effective regarding leads and conversions. Hubspot says that 64% of users are more likely to acquire a product online after viewing a video.
2. Video content helps spread brand awareness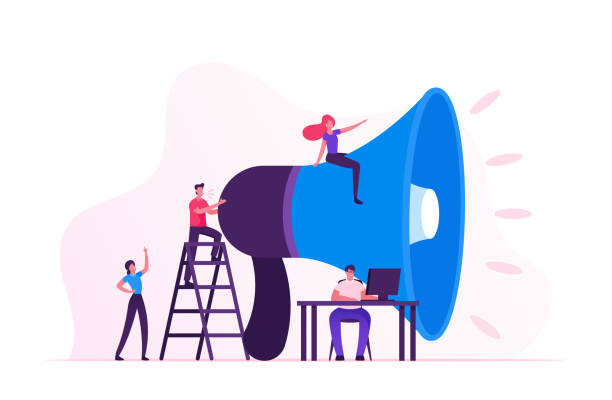 Video content helps your audience understand your brand better by introducing new products or services and allowing viewers to build a personal relationship with your brand. That can be achieved in many ways, from behind-the-scenes content that immerses viewers in your office or job site to videos about our history that tell the origins of your business.
Video content spreads brand awareness in a way that written content or static images cannot. When your target audience comes across your videos on their social networks, they don't want to see another generic visual ad. They want content that tells them exactly who you are as a company and demonstrates core values they can identify with.
By trying different styles or mediums for video content, you can highlight specific characteristics, qualities, and goals that make your brand unique and set it apart from the competition.
Read more: 9 Tips To Get The Most From Your Social Media Video Content
3. Video builds strong credibility with your audience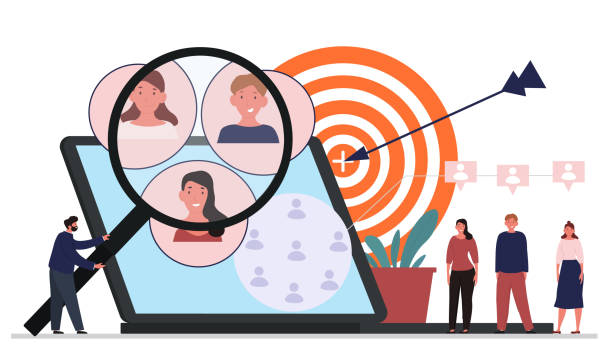 You can get your customers to buy what you're selling and build a strong bond with your audience by engaging them emotionally. Valuable and entertaining information that strikes a chord with your target audience makes your company or brand seem more trustworthy and credible.
When a potential customer becomes one of your followers, they are likely to not only buy your products, but many will also become your advocates. Establishing your business as an authoritative resource will convince people of your mission or message, and video content is a powerful tool to gain an engaged audience.
4. Video is cost-effective
There's a caveat here: producing video is an art. If you want to do it well, a professional with years of experience is your best bet. They know the different techniques to create an engaging video.
That said, you don't have to have a significant digital marketing budget to invest in video, and the return on investment can be significant. Video content is helpful for social media channels, your website, landing pages, marketing emails, and paid ads. That is especially true if you can create several short videos in a single day of shooting. Once you understand your target audience and use a strategic, well-planned approach, one day's footage can be used repeatedly.
5. Video forces the viewer to act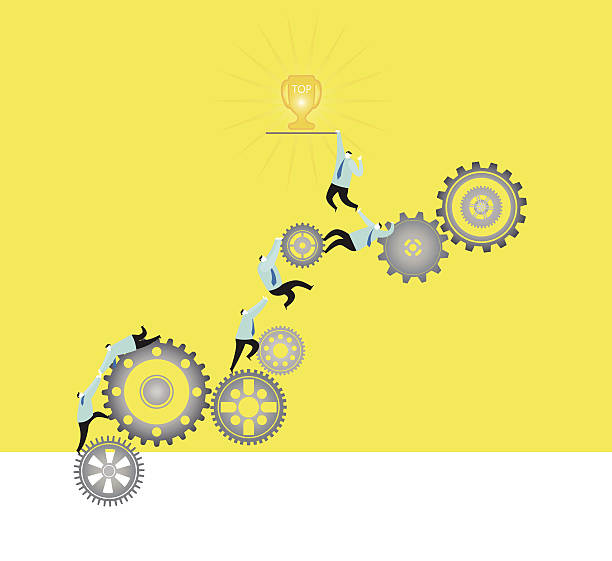 We've all heard that "seeing is believing." That is why videos are so important on social media: they make your audience "believe" in your brand!
Not only can videos help your audience visually understand what your company does better than others, but they can also clearly show them how they can best benefit from your services or products.
If you end your social media videos with clear and concise calls to action, they will be compelled to take the next step with your brand. That can be achieved through visual or verbal instructions to contact your business, use your services, or buy your products online.
You can also include your social media videos with written calls to action and links in the video description to give users multiple ways to engage with your brand.
6. Live videos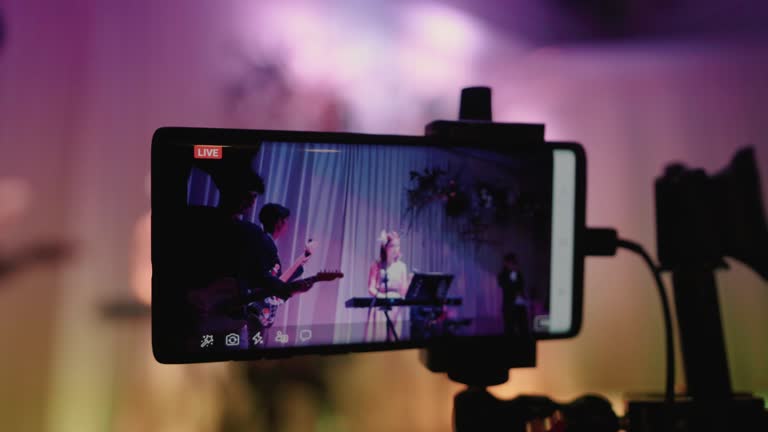 When appropriately used, live videos can help a business increase loyalty among its target audience. You can stream live videos on Facebook and Instagram, where millions of customers can see your live content.
11 tips for creating impactful social media videos
1. Start with a strategy
Before you start creating content, make a plan for how you want your social media videos to look. That includes audience research, competitor vetting, idea generation, content planning, budget allocation, task delegation, and the like. Every brand should know how to create a short video to post online! That will help you develop compelling videos that will make your campaign much more successful.
Are you looking to boost brand awareness, stimulate conversations about a forthcoming launch, or attract new followers? Are you aiming for new signups, more website visits, or increased sales? Whatever the reason, you need to be clear about the goals of your social media videos. More importantly, make sure they align with your overall business goals.
2. Keep your videos short and sweet
Very few people will watch videos on social media if they are longer than 15 to 20 minutes. That's why keeping your videos bite-sized and easy to consume is essential while still providing value. This step involves removing all extra parts and keeping only the most important and interesting ones. Videos should grab attention, convey a message, and move the viewer to action in a short amount of time.
If your topic is complex and requires explanation, you can break it down into smaller parts. Consider creating a series that covers the different aspects rather than cramming all the information into one long video.
3. Highlight the first few seconds
Nowadays, people lose their focus after about eight seconds, so captivate them immediately. The first few seconds are crucial because you decide whether they'll continue watching the video or scroll to other content.
Start with thought-provoking questions, strong openers, inspirational quotes, powerful visuals, or engaging music. Your intro should make people curious about what happens next and make them want to know more. Add your logo, brand name, tagline, or the product or service you want to highlight so that viewers immediately recognize you and get an idea of what you're trying to convey.
4. When spoken, insert subtitles
Video content can reach people from around the world. So, people who could be more fluent in and understand your language may come across your video. Adding subtitles helps non-native speakers and deaf and hard-of-hearing users quickly consume your content.
Also, videos shared on almost all social media platforms start automatically or play without sound. Subtitles help you convey your message, whether muted or not.
Most people watch videos while doing another thing or on the move. And also, generally, they do so without sound. In this case, subtitles are essential. Even if the sound is off, you can use them to grab your viewers' attention and prevent them from missing out on what's happening.
5. Strive for natural lighting
Lighting will determine the success or failure of your videos. And natural lighting will help you achieve that!
If you're indoors, shoot your videos near a window or door with enough light: You can also choose to shoot outdoors.

Using natural light also comes down to proper timing and when to shoot.

The golden hour, which occurs just before sunset, features reds, oranges, and yellows. At this time of day, shadows are less dark, and hues are softer.

Blue Hour lasts 20 to half an hour after sundown or before dawn: It gives a rich, fantastic color and includes a sense of calm in your video clips. It's perfect for outdoor scenes where the skies are deep blue, and the background is loaded with bluish light.
Gloomy days are likewise ideal for exterior shots: Although some may think it saddens the video, gray weather makes the light appearance softer and flawlessly dispersed.
6. Consider using an external microphone
Just like lighting, the sound is also essential in social media videos. You don't want your videos to pick up sounds of cars driving by instead of your narration or barking dogs as opposed to the actual discussion. So it's essential to invest in good tools, including microphones, to achieve high sound quality. The built-in microphone may be better if you're filming with your phone.
7. If you use music, make sure you are authorized to do so
Music is essential to the success of videos. It grabs people's attention, drives viewers' perception of the brand, and sets the right mood and connection with the target market.
Nevertheless, not all songs can be utilized in videos. Before inserting them, you need to get permission from the rightful owners. Otherwise, you can get in trouble with the platforms for stealing copyrighted material.
For example, to use music legally in videos, you need to get a dubbing permit from the author and a master permit from the document label. If licensing music seems too complicated or you have a small budget, you can use songs under the Public Domain Music, Creative Commons License, and Production Music Library holdings.
8. Focus on the story
It's essential to grab the audience's attention, but keeping it even more critical. To achieve this, you must create quality content that makes the audience want to stay. Not only does your video need to look, sound, and feel good, but it also needs to tell a compelling story with wit, relevance, and value.
Through storytelling, you can create a brand that resonates with your followers. Therefore, you must connect with them on a personal level and deliver a message that appeals to their emotions. That will take your video clips to the next level and help your brand achieve better results.
9. End the video with a call to action
When visitors reach the end of your video, they wish to know where to go or what to do following. As well as this is your opportunity to provide the solution. Provide audiences with a goal as well as ask them to do what you desire them to do.
Remember that your CTA should be something other than sales-focused because people will be turned away. However, it must relate to the campaign goals and business objectives you established in the planning phase.
10. Optimize for different channels
It may sound convenient to publish the same videos on multiple channels, but it is required to optimize your content for each system as they have different demands.
Size and shape are crucial for visual content for social media. You can implement them correctly and according to your chosen social network. Ensure you have the correct dimensions, orientation, maximum video length, and other essential specifications for each channel.
11. Check how you are progressing
It is essential to gauge and analyze the outcomes of your video during and after the campaign duration. Track critical metrics, so you know how many individuals check out, engage with, and share your material.
With the help of a robust social networks monitoring tool, you can monitor your brand's project throughout all social networks while additionally watching your rivals. We'll help you track, analyze, and optimize your social media videos to help you understand how well you're performing, how effective your content has been, and how you can improve.
There's a lot of potential in using social media videos to drive business results and audience engagement. And with these 11 tips, you'll be well on your means to taking your campaigns to the following level and maximizing your brand's existence and relevance in a crowded electronic space.
Frequently Asked Questions
1. What equipment do I need to create social media videos?
Creating social media videos requires essential equipment, including a cam, tripod, microphone, modifying software application, and lighting.
2. What types of video clips function best on social media sites?
Videos that function best on social networks are enjoyable, appealing, and shareable. Web content that is entertaining, funny, or aesthetically enticing has more success than purely informational content. In addition, short videos, usually no longer than one minute, are often more successful than longer videos.
3. What kind of videos attracts viewers?
Video clips that are amusing, interesting, and visually enticing will likely attract viewers. Well-produced videos with compelling stories, high-quality graphics, and sound can also help attract viewers. In addition, videos that feature celebrities or influencers can increase viewership.
4. What makes a video trend?
A video can become trending if it has many views, shares, likes, and comments on social networks such as YouTube, Facebook, Twitter, and Instagram. It can also be trending if the content is high-quality, entertaining, and relevant to the current social or cultural climate. In addition, a video can become trending if influencers share it or if it is covered extensively by the media.
Final thoughts
Social media videos are the best way to connect with your audience and get them to return to them repeatedly. If you heed some or all of the tips mentioned here, you can create social media videos to entertain and inform your viewers.
For the best Social Media Video contact us at WhiteboardVideoAnimationService.com today.